Are you looking for a freelancer license in Abu Dhabi?
Guess what.!!!
Finally, There has been an announcement by the Department of Economic Development in Abu Dhabi. From now, the freelancers will receive licenses for 48 types of Businesses that take place in the UAE. Here, we will know about the Abu Dhabi Policy on Freelancer Licenses for 48 Types of Businesses
It will make it easier for anyone to work on his own, rather than depending on a local service, company or any individual.
Some Facts:
First, let's understand what exactly a freelancer does.
Actually, a freelancer is an individual with a special skill set. They provide service to an individual or an organization according to their project requirement.
A contract is set among them with the requirement of the project only.
As a result, Individuals will be able to provide their services to multiple companies at a time.
How does this work?
This new freelancer license will help the companies to make good use of the broad experience and expertise available in the market.
This license will help more people to work remotely.
What's New in Abu Dhabi Policy on Freelancer Licenses for 48 Types of Businesses?
Employees currently employed in private or government jobs can apply for the license. However, For a permanent employee in the private sector, there are two types of cases.
At first, if the employer's freelancing activity is similar to the one individual is working at, then for the license, the employer's approval is mandatory.
Secondly, if the employer's freelancing activity is different from the one individual is working at, then approval is not required. For more details, one should know the labour law of the UAE.
The Benefit:
There are so many benefits of it. Most importantly, no need for any office space to work. Besides, all Non-residents can apply for a residence visa for themselves and their families.
The individual doesn't need to use his name if, prefers not to, instead he can choose a trading name to make it look professional and will help to open a corporate bank account.
What is actually behind 48 Sectors & More:
This new resolution of Abu Dhabi will build up the role of both the non-citizens and citizens' businesses. As non-citizens can also apply for this freelancer license. As a result, This will help unemployed people to build up their skill set to practice freelance work.
Furthermore, it will reduce the unemployment problem. Besides, it will increase the level of income for the retired, unemployed, students, and housewives.
48 types of business include:
Let's see some of the lists below-
Calligraphy, Drawing, Statistical consultations, Agricultural guidance, Marketing operations management, Web design, Project design, and management services, Fashion design, Clothing, Natural and aesthetic flowers arrangement, Gift packaging, Jewelry Design, Photography studio event photography, Videography.
Event management
The field of computer hardware and software.
And the others are –
Real estate,
Legal consultancy
Goods designs
Fine art,
Architectural drawings
Pest control,
Project development
If you really want to work as a freelancer, then you may also look into the below lists of Abu Dhabi Policy on Freelancer Licenses for 48 Types of Business.
Public relations, Standardization- quality management, Information technology economic feasibility studies, Human resources, Tourism, Heritage, Entertainment, Procurement, Technical installations, Green buildings, Administrative studies, Food safety, Maritime Services.Field related to lifestyle development, Marketing studies, Parliamentary studies, Printing on textiles or clothes, Plastering, Engraving, Banking, and marketing services in the fields of energy, Space, logistical consultations, Fitness, and Printing services.
The Final Words:
Abu Dhabi's policy on freelancer licenses is a great opportunity. It's a rare chance for the people.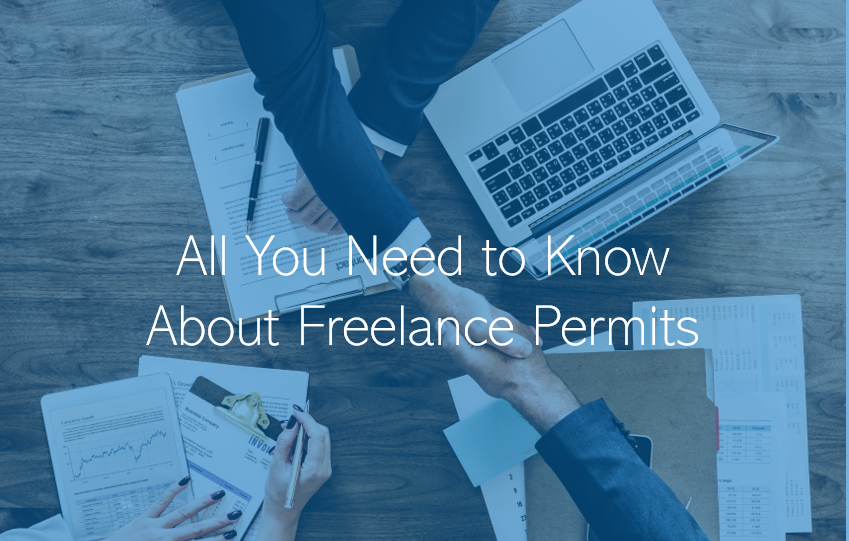 As a matter of fact, previously if an individual wanted to start a business in Abu Dhabi, the individual had to pay the same fee as multinational companies. But now it has been changed.
If you want to know more then please visit: khaleejaffairs